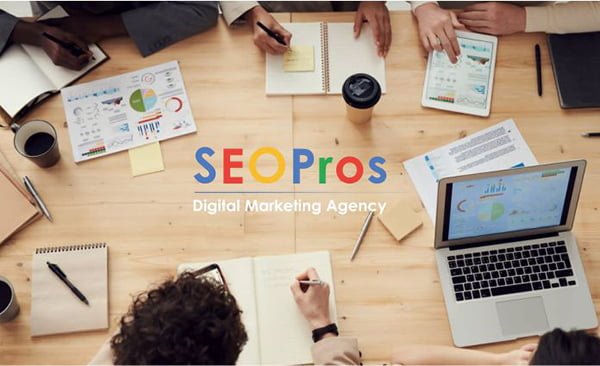 5 things to look for in an SEO agency
Promoting your company's brand presence consistently is crucial for any small business that wants to grow and stay competitive.
Most people are unfamiliar with search engine optimization (SEO) or the process of elevating your brand's key search phrases to higher rankings on Google and other major search engines.
Search engine optimization (SEO) may seem simple, but in reality, it is a complex, time-consuming and ever-changing process.
As a result, many businesses prefer to outsource SEO to a professional or digital agency, which makes life easier for owners so they can focus on growing their business.
In this article, you can learn more about what to look for in a reliable company to hire and why it's so important.
1. SEO Experience
The length of time SEO companies in South Africa have been in business is usually indicative of their level of expertise.
Of course, we're not denying that there are plenty of great new agencies available; but it can be advantageous to choose a provider that has been in business for at least 10 years and has served hundreds of customers across a wide range of industries.
2. An established clientele
A good indicator to know whether or not SEO Companies in South Africa worth engaging is to request case studies from several clients they have worked with for at least a year.
Large SEO companies will have retained a significant portion of their original customer base, which shows that they have delivered tangible value to their customers.
Many companies are willing to share case studies showcasing their outstanding success and relevant knowledge.
3. Effective ranking results
When contacting an SEO company, the primary goal for most organizations is usually to improve their search engine rankings to the highest potential level.
Therefore, it is crucial when selecting a provider that it shows that it has achieved outstanding rankings for various high volume or high competition keywords in various industries.
4. A company that creates quality links
The process of acquiring many high-quality organic connections to your business website from other relevant websites is known as link building and is an essential part of search engine optimization.
Different SEO companies will approach link building in different ways; some may use guest posting and PR, while others may simply submit your site to a slew of regional directories.
Ask about the quality of links the SEO provider has acquired in the past. Also, if any justifications are offered to avoid discussing this issue, you should note this as a red flag. The impressive link profile of any credible SEO specialist is something they can be proud of and they will want to show it off.
5. A company that offers realistic goals
SEO consultants promising top results in a short period of time should be avoided at all costs. In reality, no search engine optimization (SEO) or digital marketing company can 100% guarantee first-page results on Google because the search engine giant is constantly update its algorithm.
Instead, you should look for SEO companies that can give you accurate, individualized projections based on your industry's specific challenges.
Read also : 4 digital trends that can change the game for SMEs SA