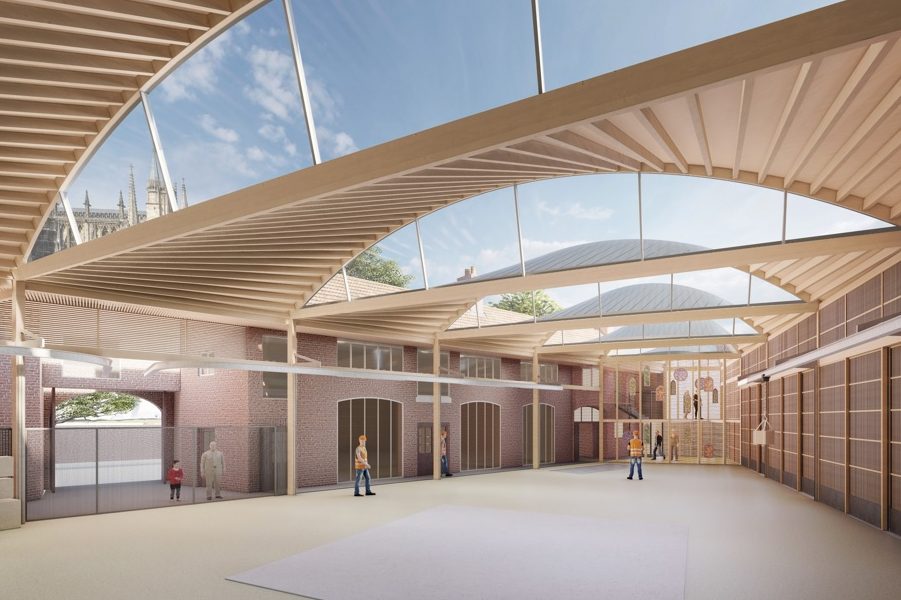 Agency roundup: Aberfield Communications; Marketing by PHD; Extreme; and more
Aberfield Communications has been appointed by York Minster to provide public relations and communications advice as part of the implementation of its Neighborhood Plan, the largest program of works at York Minster and its precincts for 150 years.
The Leeds-based PR, social media and brand communications agency will deliver a PR and communications program, as well as web and social media support, to raise awareness and generate excitement and support around York Minster's neighborhood plan.
The master plan contains a series of projects aimed at improving the cathedral and its enclosure.
Key projects Aberfield will support include the Center of Excellence for Heritage Craft Skills and Estates Management, the creation of new visitor facilities and a new public square.
Alex McCallion, Director of Works and Grounds at York Minster, said: "Our neighborhood plan sets out how we aim to maintain and enhance the cultural significance and environmental value of the grounds of York Minster. York and its buildings, and we needed an agency that would be able to successfully tell our story of how important these plans are to safeguarding the future of the cathedral.
"It was Aberfield's audience-led approach and desire to be a positive influence that really captured our attention as an agency capable of doing that for us.
"Aberfield demonstrated a deep understanding of the challenges facing the cathedral, and a combination of their local knowledge and connections, their experience of working with other complex and sensitive regeneration projects and a collaborative approach meant they were perfectly suited."
Ian Briggs, Principal of Aberfield, said: 'The Cathedral is a significant landmark not just in York and the North, but nationally and internationally, so we are extremely pleased to be working with the Cathedral on a critical moment for its future.
"We have kicked off with PR, web and social media support around his Center of Excellence, which will make the grounds of York Minster a world-class teaching campus for ancient craft skills – skills that are essential to maintaining the cathedral.
"Our role will also be to create a calendar of public relations activities that support the neighborhood plan more broadly, including other individual projects, while building advocacy and support within the York community and beyond. of the."
:::
B2B strategic marketing and communications agency Marketing by PHD has bolstered its client team with eight additional appointments after securing several new global accounts.
The agency, best known for its work in the printing, packaging, life sciences and technology industries, is enjoying a period of significant growth.
It moved its head office to larger premises in Nostell Priory, Wakefield, after watching its portfolio of full-service accounts swell to over 40 businesses across the world. And a series of new appointments brings its total roster to 22.
Joanna Stephenson, MD and Company Founder, said, "The journey we've been on as a company is nothing short of remarkable.
"In 2014, I took a risk by leaving the corporate world to create Marketing by PHD, because the creative marketing communications service I wanted in the print and packaging industry was not everything. just not there.
"Like any new business, at the time, I never imagined growing to this size and especially in such a short time – but here we are.
"With these eight new appointments, we can better meet the needs of our existing and potential customers.
"As we expand our team in response to growing client portfolios, it is crucial for us that each member of our team is united under the same vision.
"That of course starts with a strong company culture and what makes the difference for our customers is that we really care."
:::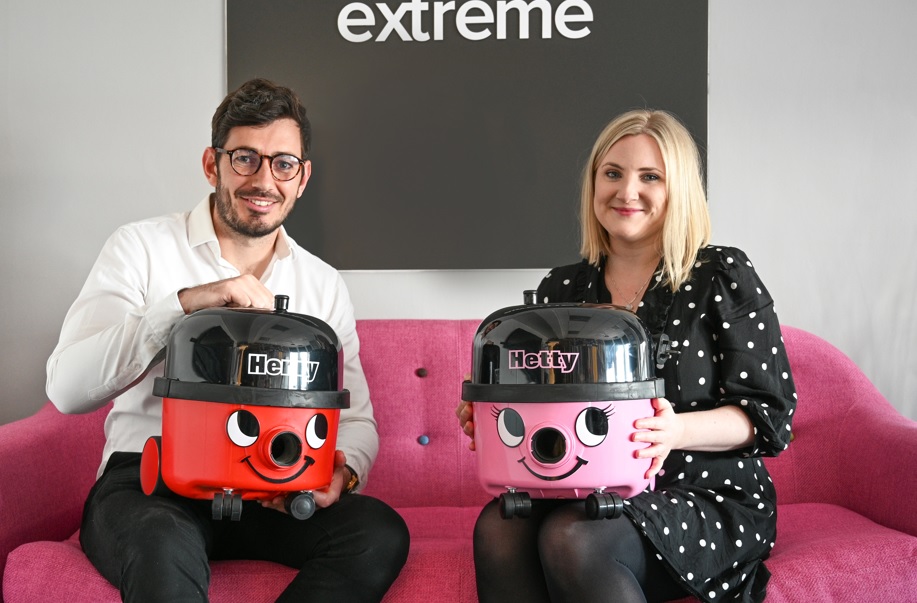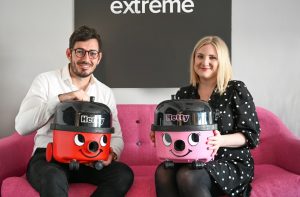 Digital marketing agency, Extreme, has won a competition to manage the marketing of Numatic International's Henry vacuum cleaner brand.
The full service team was retained to focus on Henry's search engine optimization, pay per click and paid social advertising.
The marketing brief was shaped by the brand's desire to build on demand for its Henry products.
Henry, which is manufactured by Numatic International, is a household name that has been built, tested and packaged in the UK since 1981.
The vacuum cleaner, known for its colorful lineup adorned with a happy face, has sold over 15 million units to date.
The Extreme team are based in Harrogate and have worked with a range of local, national and international B2B and B2C brands including Severfield plc, Nisa, Lovat Parks, Black Sheep Brewery, Glorious!, Kura Organics and more.
Andrew Ernill, Head of Marketing and Communications at Numatic International, said, "We are delighted to be working with Extreme to develop and evolve our e-commerce platforms to provide the best service to our customers.
James Brunyard, Director of Client Services at Extreme, added: "We are truly delighted to have the chance to work with such a legendary brand.
"Henry is an icon we all know, so our team welcomes the opportunity to help introduce these products to new audiences in a variety of creative ways."