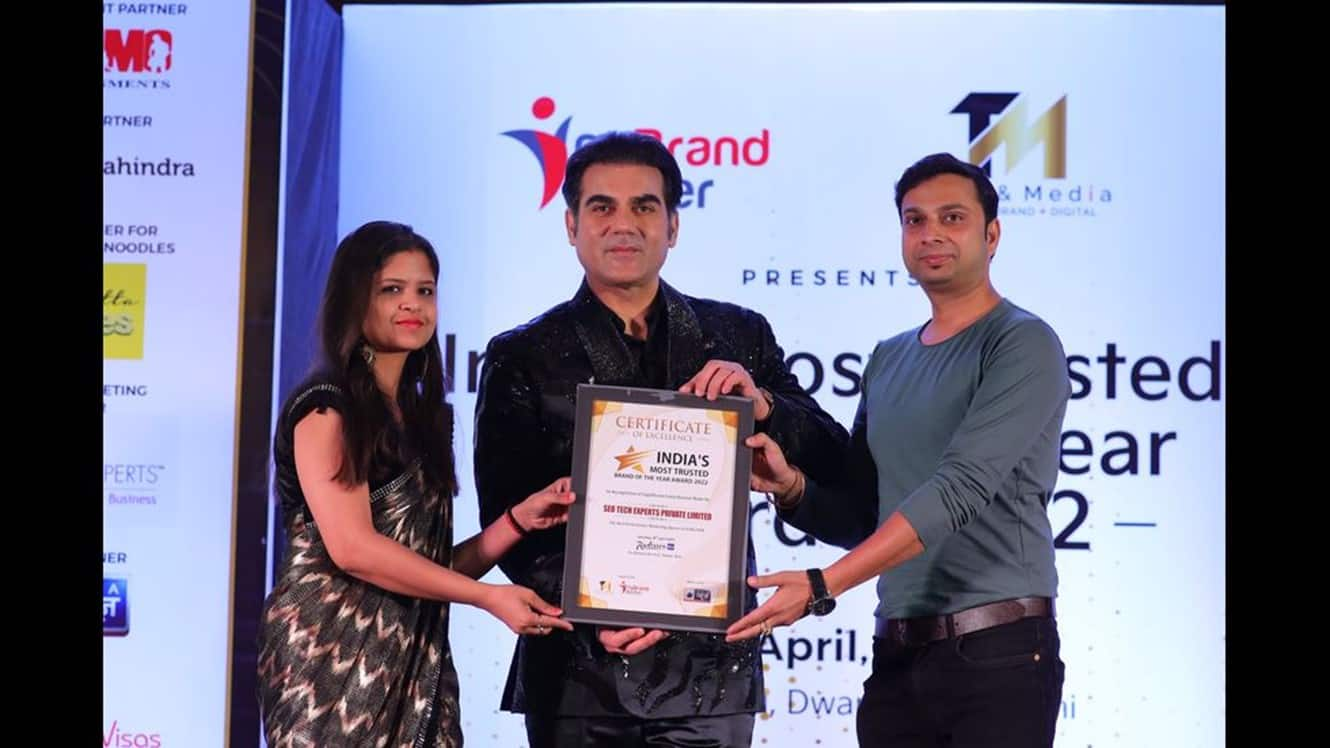 Best Performance Marketing Agency in Delhi/NCR | India News
SEO Tech Experts Private Limited is one of the most well-known and established digital marketing agencies in the market in India. Since its establishment, the company has delivered high quality results, which has earned it good recognition over the years.
The professionals of the company spare no effort to provide the most efficient services to their clientele. SEO Tech Experts Private Limited received another award at this year's prestigious Trade and Media Awards Ceremony 2022 on April 30, 2022 at the Radisson Blu Hotel, New Delhi. SEO Tech Experts Private Limited has been appointed the "Best Performance Marketing Agency in Delhi/NCR" in 2022. The main guest was famous Bollywood actor and director Arbaaz Khan to grace the event. Many digital marketing agencies have been nominated for the title, and SEO Tech Experts Private Limited was able to secure the title for the third consecutive year!
Trade and Media is a prestigious event held every year and with the presence of Arbaaz Khan, the evening became even more fun and glamorous. The competition for this prize was very tight, as several digital marketing companies were vying for the same prize. But like every year, SEO Tech Experts Private Limited was recognized for its brilliant contribution.
SEO Tech Experts began operations in 2009, and the business has grown by leaps and bounds in the years since. The marketing agency serves clients in various industries, including real estate, education, healthcare, and tourism, among others.
"In addition to the agency's efforts, all credit for the success must also be given to its passionate and dedicated team, who work around the clock to meet the needs of its clients. Since technology has engulfed us all, there are a plethora of considerations to take into account. Every client is unique and everyone has a fantastic set of requirements. Their team works hard to ensure that they are always up-to-date on the latest technologies, tools and industry knowledge to provide their customers with everything they need" – say Mr. Sachin Gupta and Ms. Shilpi Gupta.
The vision for 2023 is to develop, grow and help its customers reach their highest potential.
SEO Tech Experts Private Limited is a Gurgaon-based company with a Google Partner Emblem linked, which says a lot about the reputable type of work they do. It offers a variety of services such as Search Engine Optimization (SEO), Pay Per Click (PPC), Website Design (SMO), Digital Marketing (Content Marketing), Google AdWords and Design graphics, among others. The team's most distinctive characteristic is its ability to retain customers in the face of intense competition. Overall, it serves as the company's one-stop-shop for all its digital needs.
(Sponsored Feature)