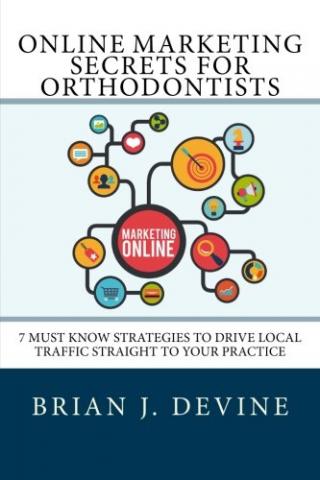 Broomfield CO Digital Marketing for Orthodontists – Strategy Guide Launched
Top Line Management Inc., a Broomfield, Colorado-based digital marketing agency specializing in the medical and healthcare industry (720-989-1932), announces the launch of its book, "Online Marketing Secrets for Orthodontists: 7 Must Know Strategies to Drive Local Traffic Directly to Your Practice."
Broomfield, USA – March 7, 2022 —
As professionals in web design, reputation management and digital marketing strategies for the healthcare industry, Top Line Management has launched its guide to digital marketing success to help orthodontic specialists dominate their region . "Secrets of Online Marketing for Orthodontists: 7 Must-Have Strategies to Drive Local Traffic Directly to Your Practice" features today's most effective marketing systems that maximize ROI while increasing organic traffic.
More information https://www.amazon.com/Online-Marketing-Secrets-Orthodontists-Strategies/dp/151525898X
Business owners in all industries can no longer ignore the marketing aspect of their operations. Driving traffic and encouraging referrals and customer retention are essential to the success of every entrepreneur. With the launch of his guide to the industry, marketing strategist Brian J Devine of Top Line Management is helping orthodontists take advantage of today's digital environment to attract new patients and maximize revenue.
According to Devine, the rules defining success in orthodontics are changing rapidly. Drawing on her experiences working and training with top orthodontic supply and marketing companies, Devine details the keys to successful online marketing in today's tough and complex economy.
The recently launched book provides the latest techniques for attracting patients online, testing and measuring activities, implementing targeted strategies and tactics, and using innovative methods to gain treatment acceptance. The book helps orthodontists build their practices for long-term success by streamlining proven effective approaches.
Top Line Management is dedicated to helping clients design digital solutions that align with their business goals while reducing costs. Their strategies are guided by the most innovative and effective methods in the industry, producing cumulative returns on investment.
As Certified Client Acquisition Specialists, the Top Line Management team knows how to build and launch digital strategies that set their clients' practices and services apart, helping them grow and thrive.
A company spokesperson says, "We'll help you defend your business against the ups and downs of the economy. We'll do the keyword research and SEO strategy you just don't have time to focus on. Our strategies get you seen online and our website building expertise ensures your traffic converts. We can also manage your social media to secure your cross-platform popularity.
With the launch of "The Secrets of Online Marketing for Orthodontists: 7 Must-Know Strategies to Drive Local Traffic Right to Your Practice," orthodontists can now get the help they need to refine their traffic-driving strategies. for more appointment calls and increased partnerships with patients.
To visit https://toplinemanagement.com/why-choose-topline to know more.
Contact information:
Name: Brian
E-mail: Send an email
Organization: Top Line Management, Inc.
Address: Hamilton Way, Broomfield, CO 80023, USA
Phone: +1-720-989-1932
Website: http://toplinemanagement.com/
Build ID: 89066965
COMTEX_403690906/2773/2022-03-07T23:01:02