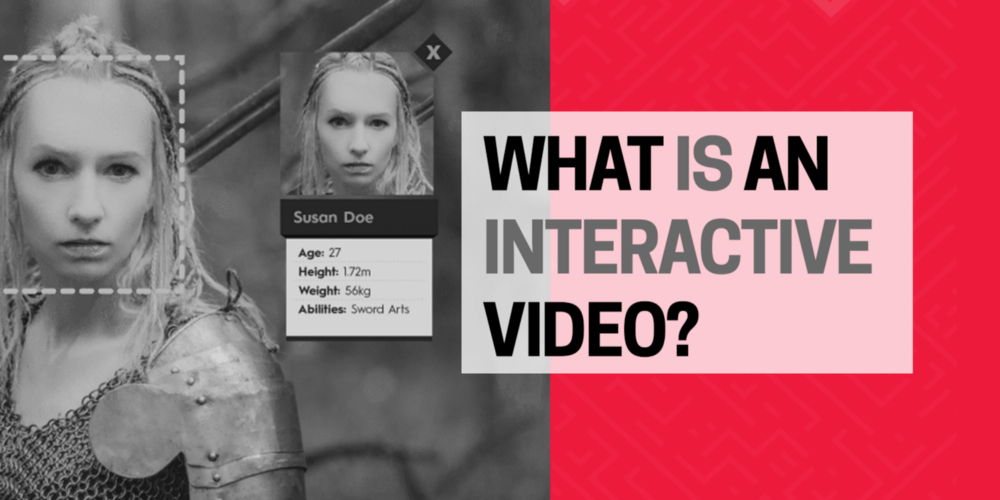 Cinema8 facilitates next-gen marketing with interactive video creation, custom widgets, 360-degree stories and more
With millions of viewers hooked to watch videos, a new future of video content has evolved – interactive videos with clickable content. Here you can embed products with clickable shopping actions, add logos, quizzes, conditional actions, create your own widget and feedback forms to fill out while viewing, and even integrate it into your own shopping cart . Marketing teams and entrepreneurs love this new revolution in content consumption, as does Cinema8 – where anyone can easily get interactive videos, sometimes in just minutes.
Creating videos for information, learning, and e-commerce is a major source of revenue and new customer acquisition today. For any marketing campaign, big or small, helping create interactive videos is Cinema8, an interactive video experience that's here to change the rules of marketing for any business.
A simple drag-and-drop interface is all it takes to create immersive video experiences at Cinema8. Designers and marketers can now select what happens next in the video they stream, which is a 360° convergence of passive viewing. With Cinema8, videos can contain active links to web pages, information cards, calls, and widgets such as overlays, text and visual effects, etc.
"We're talking about empowering everyone, creating interactive videos that are a new breed of content consumption and distribution in the age of digital marketing. With Cinema8, it is now possible to bring a wide range of videos to life, ranging from e-commerce and retail to education, entertainment, travel and more…" said a spokesperson.
At Cinema8, any designer, new or experienced, can create their own custom widgets, text overlays, graphic effects and produce rich video content where the viewer actively controls what they are watching. Advanced tools such as dynamic dubbing and 360 degree storyboards are also available.
"Over 95% of companies that have used interactive videos consider them very effective. Cinema8 is a powerful tool to simplify the creation of interactive videos at an affordable price", said a Cinema8 spokesperson.
The numbers do not say otherwise. Businesses that have used Cinema8's marketing tools and features have seen 44% more watch time, 3x more engagement, 10x more click-through rates, and an 11% increase in return on investment (ROI) ). It was a shower of profits from Cinema8 to businesses.
Cinema8 is totally user-friendly. Usually, to embed links in videos, sometimes marketing teams need coding knowledge. With Cinema8, they just have to "drag and drop" and the rest of the work is done. Businesses can use the platform as a complete video production environment with HTML, CSS, and JS.
As a one-stop-shop for all things interactive, Cinema8 isn't just a video creation tool. Here, users can host videos on a corporate tube, customize videos, create storyboards, view video analytics, and manage their entire video marketing campaign.
"Cinema8 is where you can go online and make interactive video with minimal hassle. Not only that, we also have a complete hosting platform to manage entire channels and track visitor stats. If you want to be in the league of tomorrow's video creators, we're here to give you that spot."says a spokesperson.
Media Contact
Company Name: Cinema8
Contact: Rosan Erdemli
E-mail: Send an email
Call: 07585263076
Address:152 – 160, town road
Town: LONDON
The country: UK
Website: https://cinema8.com/