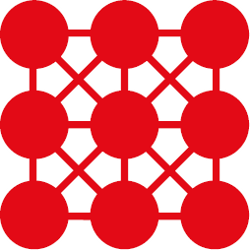 Client/Account Lead Job, Cape Town, Rondebosch
| | |
| --- | --- |
| Remuneration: | R20000 – R36000 per month base salary negotiable |
| Location: | Cape Town, Rondebosch |
| Level of education: | Diploma |
| Job level: | Middle |
| Type: | Permanent |
| Company: | A custom |
job description
The Client/Account Manager is a skilled and driven individual who takes responsibility for owning and developing key client relationships, as well as managing the strategic execution of digital CRM programs/campaigns. He is a curious all-rounder, someone who likes to define and create solutions, an outgoing personality, a fanatical attention to detail, an appreciation for data, digital and strategy and an optimistic determination to get things done. on time and within budget.

Primary Responsibilities:
Foster and develop customer relationships
Deeply understand clients' brand and business objectives in line with the One Custom offering and proactively add value to achieve this
Think strategically and provide clear recommendations to customer issues
Understand where data can be leveraged and leverage/support it for a more effective application for your customers' businesses
Report internally on client strategy execution against metrics
Help develop accurate account budget forecasts, drive and grow client revenue
Work within scope and budget, tracking hours against scope and upsells as needed
Drive the delivery/execution of all campaigns accurately and on time
Be the daily customer contact on the work in progress
Take client briefs to relay and inspire the relevant agency teams
Manage creative, data and digital teams in terms of deliverables, deadlines, costs and processes
Manage client campaign/project implementation (including but not limited to adding new web content via CMS and general website maintenance, implementing automation systems marketing, social and paid media posting, campaign effectiveness tracking and reporting)
Deliver quality work, on time and according to instructions
Manage day-to-day account administration, including status reporting to clients
Terms
License/diploma
Previous project management experience
Previous digital experience
Previous data processing experience preferred
Strong interpersonal and presentation skills
Strong writing and communication skills
Able to meet tight deadlines
Excellent administrative, organizational and project management skills
Great attention to detail
Excellent command of English, both written and spoken
Good knowledge of digital/social media/platforms
Company Description
One Custom is an agile and independent customer experience and marketing intelligence agency. Our goal is simple: to create and foster long-term, predictable and profitable relationships with our clients' best customers. Data, digital, CRM and customer experience are at the heart of our concerns. This comprehensive service offering supports our mission: to help the best local businesses (or institutions) be more connected to their customers.
We aspire to play an important role in helping to make South Africa successful – economically and socially – and we support local businesses with a similar vision. We exist to help build great businesses, businesses that their customers love.
Our culture is forward movement. This includes a continuous focus on learning, improvement and innovation. For us as agency leaders. For all our people. And for our customers.
Published on April 25 08:53, Closing date June 21