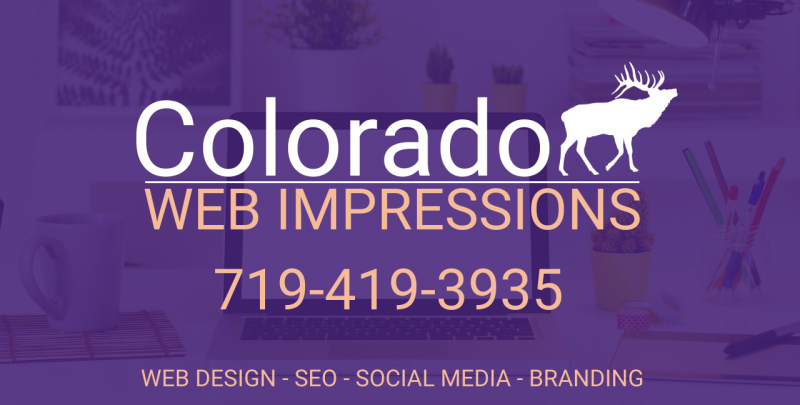 Colorado Springs, Colorado Web Impressions SEO Company Offering FREE Digital Help to Nonprofits
After a year like 2020, nonprofits and charities seem to need help more than ever, which is why local Colorado Springs SEO firm Colorado Web Impressions decided to help make all she can.
"Colorado Springs nonprofits and local charities have been through a lot in the past year with COVID and are now trying to get back to a new normal," said Chris Heidlebaugh, owner of Colorado Web Impressions . "We just want to help those who help our local Colorado Springs area."
As Colorado Springs' local digital marketing agency, Colorado Web Impressions has been helping local small businesses with web design, SEO, social media, and other marketing strategies for many years. The idea of ​​helping with digital services was simple for Chris Heidlebaugh.
"As a business run by Christians, we need to serve each other with the talents God has given us. Many people contact us for various tasks with their website, such as changing text, images, and even updating business hours. So we felt the call to help our neighbors if we can with their technological needs. "
Since the word first spread on their free services to help nonprofits and charities meet their digital marketing needs, Colorado Web Impressions has served individuals, charities, and nonprofits. not only in Colorado Springs, Colorado, but around the world.
Mr. Heidlebaugh says, "We work with WordPress, Facebook, Google and the website all day. So for us we understand technology, but for some nonprofits and charities even updating a website is like learning a new language. Each person comes from a different background, education, and has been given special talents such as perhaps cooking, home service, auto repair and many other skills that may be of use to someone else. other, we sometimes think that no one would benefit. of our skills, but the truth is that many would be so grateful.
For the remainder of 2021, Colorado Web Impressions is offering free training in web development, WordPress, social media, search engine optimization, and digital marketing for nonprofits and charities and hopes that other people and businesses will come together for good.
About Colorado Web Impressions
Serving Colorado for nearly 20 years, Colorado Web Impressions provides digital marketing services to businesses of all sizes. Based in Colorado Springs, Colorado and proudly honoring God in their words and deeds. Learn more about them at https://coloradowebimpressions.com
About Colorado Web Impressions
Founded in 2006, this Christian-focused digital marketing agency helps Colorado small businesses succeed online with services such as Colorado SEO, WordPress Web Design, Social Media Marketing, and Digital Branding. Under the direction of current owner Chris Heidlebaugh, the Colorado Springs, Colorado company has assisted small businesses in nearly 75 different industries in the state of Colorado, North America and the Cayman Islands. To learn more about Colorado Web Impressions, call them at 719-419-3935 or visit them at Coloradowebimpressions.com