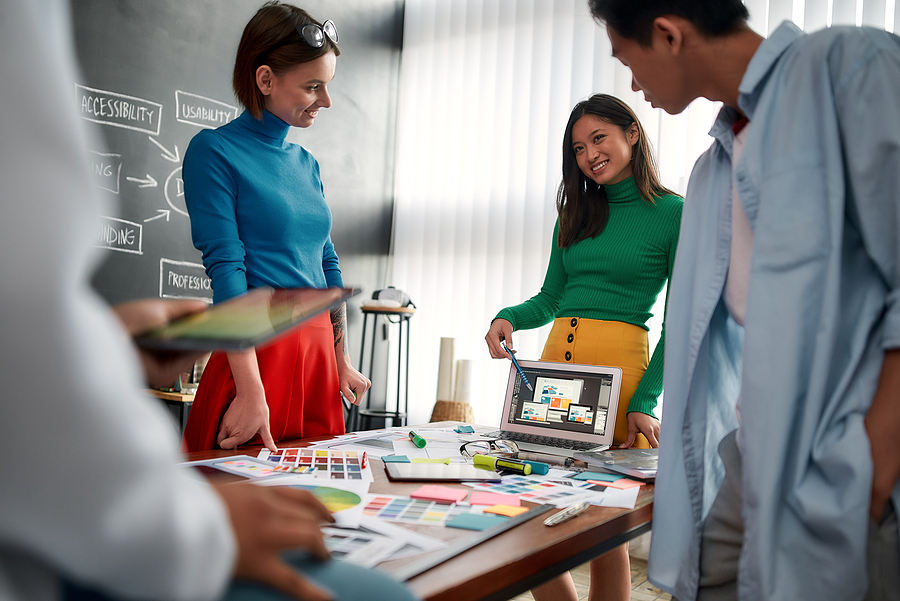 Essential services that a digital marketing agency can provide
For a business to be competitive, it must have an online presence. In order to maintain a profitable online presence for your business, you need to engage in the type of work done by the best website marketing companies.
While it's possible to hire an in-house team to manage your online presence and optimize your website, it's much more cost-effective and stress-free to simply hire a professional digital marketing agency. Let's take a look at 3 essential things a digital marketing company can do for your business.
Audit your business website
A really useful service that any digital marketing company offers is having your website audited by a web design and performance expert. They can quickly assess the quality of your website both in terms of technical performance and user experience.
They'll be able to identify the big issues on your site that are causing people to leave before they can make a purchase or find out about your offers. For example, your website home page may load very slowly because you are using cumbersome HTML code or excessively high resolution images.
They can also identify problems and errors on your website which they can also correct for you as they are discovered. This is much more cost effective than having your site audited separately and then trying to fix all the errors yourself.
Perform search engine optimization (SEO)
Search engine optimization (SEO) is one of the main services that a digital marketing company can provide to you. Essentially, SEO is all about making your business website as easily identifiable as possible in search engines like Google.
SEO is an ongoing and difficult business that requires expertise and patience to achieve business results. While some rudimentary SEO can be done by just about anyone with a computer; A commercially effective SEO job requires a team of highly qualified and experienced practitioners.
Basic SEO tactics such as keyword integration and off page optimization are all fairly easy to understand but require a commitment of time and resources to operate effectively. This is why most companies rely on a professional SEO agency to manage their SEO work for them.
This is because an SEO business will be made up of people who are experienced in the industry and who know the fastest possible way to generate results for clients. They have the resources and online infrastructure to do SEO work much more efficiently than you or your team.
Find, create and manage PPC campaigns on your behalf
Pay-per-click (PPC) advertising is one of the most popular and effective services that a digital marketing company will provide to its customers. Basically, PPC ads work by making you pay Google a certain amount (usually in cents) every time a user clicks on the ad. Google displays this ad prominently next to and among the search results for keywords related to your PPC campaign.
Obviously, finding the right keywords to target and managing these campaigns requires a lot of hard work involving keyword research and writing infomercials. It also means preparing very compelling landing pages that users "land" on after clicking on the ad.
A digital marketing agency is able to research the best keywords for your campaigns to target and come up with the wording for the ad itself. They'll have a team of writers on staff who know who to write persuasive calls to action that you can use to get people to click.
Ultimately, hiring a digital marketing business is one of the best things you can do for your business. the company's advertising efforts. Not getting the right help means your business website will fall behind its competition, no matter how good your product or service is.

Passionate about writing and sharing my experiences with others. I have a keen interest in marketing and digital growth.