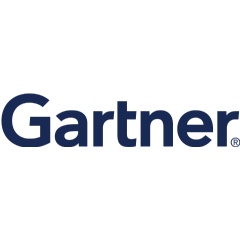 Gartner survey finds marketing and martech data and analytics among top capability gaps for CMOs
According to a survey by Gartner, Inc., marketing data and analytics (D&A) and marketing technology (martech) are among the top three capability gaps cited by CMOs.
In a Gartner investigation out of 405 CMOs and other marketers, conducted between February and March 2022, 61% of CMOs said they lacked the internal capabilities to execute their strategy, posing a greater resource challenge for teams marketing. For example, martech continues to make up a large share of the marketing spend budget (25.4%), but issues such as talent recruitment challenges and underinvestment in training lead to underutilization of martech and other ROI issues.
"CMOs who cannot partner effectively with their IT and D&A counterparts will fail to create the necessary digital capabilities, such as omnichannel journey orchestration and personalization, needed to deliver a strong customer experience (CX) and achieve customer acquisition and retention goals," Aparajita said. Mazumdar, Principal, Research in the Gartner Marketing Firm.
There are five best practices CMOs should use to cultivate successful cross-functional partnerships with Chief Information Officers (CIOs)chief technology officers (CTOs) and senior executives D&A Managers:
Building a shared digital vision for the future
CMOs should work with the CIO to clearly define key digital ambitions, critical business goals, and metrics for success. A results-based alignment framework includes: 1. a shared vision; 2. identification of high priority customers; 3. the strategy for conquering target markets; 4. the capabilities needed to deliver; 5. the internal systems that must be in place to win.
Without top-down alignment on key business goals that different teams will pursue together, IT-marketing collaborations will fail.
Create a technology-agnostic business capability map
The proliferation of martech solutions and vendor hype is fueling marketers' IT spend. However, all of these solutions result in a proliferation of redundant and siled technologies, loss of credibility among business leaders if marketing-driven technology acquisition fails, and potential underutilization.
To avoid this situation, CMOs and CIOs of leading organizations need to co-create a technology-agnostic map of future business capabilities that realizes their digital vision. Establish regular martech audits, make a joint business case, and coordinate IT marketing talent hiring decisions.
Embrace the shift from projects to products in digital commerce
Large enterprises are adopting a product-driven operating model in both martech and IT to innovate business capabilities and improve CX. By 2024, Gartner expects more than three-quarters of digital business leaders to have moved from project management to product portfolio management, compared to one-third who have already done so.
New ways of working are essential to shift to a product-centric model, for example by establishing merge teams – results-driven, cross-functional teams that have end-to-end ownership of specific aspects of the customer journey – and promote shared accountability for business and customer outcomes.
Raise awareness and enable democratized digital delivery
Democratized digital delivery emerged from the pandemic as a way to meet accelerated demands for business transformation that were beyond the capacity of traditional IT. Progressive CIOs rely on this systematic approach to help non-IT employees, or business technologistsexploit technological production tools as part of their daily work.
Companies that successfully democratize digital delivery are 2.6 times more likely to launch and complete digital initiatives faster, and with faster time to value.
"CMOs need to educate senior executives and senior IT leaders on the benefits of this delivery approach, while recognizing that a mature and effective democratized delivery program won't happen overnight," Mazumdar said. "It's about putting in place systematic collaboration practices (for example, fusion teams and communities of practice)governance frameworks and change management practices.
Co-Creating a Governance for "Marketing-Led" Digital Projects
CMOs should work with IT leaders to establish clear governance rules regarding the scope, scope, and timing of IT involvement in business or marketing-led digital projects. Successful partnerships involve clear definitions of safe zones and the co-creation of an adaptive governance framework.
Gartner customers can learn more at "IT-marketing partnerships, part 1 – How CMOs can better collaborate with CIOs and data leaders" and "IT-marketing partnerships, part 2 – How digital marketing leaders can enable collaboration with IT and data teams."
About Gartner for Marketers
Gartner for Marketers provides the unbiased, expert advice and proven tools CMOs and other marketers need to seize the right opportunities with clarity and confidence, and stay ahead of the trends that matter. With in-depth research and analysis, Gartner for Marketers helps you focus on the opportunities most likely to drive results. More information about Gartner for Marketers is available online at www.gartner.com/marketing. Follow news and updates from Gartner's marketing practice on Twitter and LinkedIn using #GartnerMKTG. Members of the media can find additional information and ideas in the Gartner Marketing Newsroom.
About Gartner

Gartner, Inc. (New York Stock Exchange: IT) provides actionable and objective insights to leaders and their teams. Our expert guidance and tools enable faster, smarter decisions and better performance on an organization's mission-critical priorities. To learn more, visit gartner.com.
This news content was set up by WebWire's editorial staff. Linking is allowed.
Press release distribution and press release distribution services provided by WebWire.