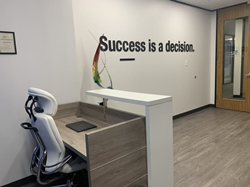 Houston's Leading SEO Firm Still Making Big Progress During COVID-19 Pandemic
THE WOODS, Texas (PRWEB)
February 13, 2021
Houston's leading SEO strategists firm is sure to help gather and generate new leads for growing businesses in the area that need them. For this reason, with Actual SEO Media, Inc, companies are teamed up with experts who know precisely what it takes to improve rankings on popular search engines like Google.
SEO or search engine optimization is an evolving strategy used to help develop leads in the most organic way possible. Basically, SEO can be used by any new or existing business looking to grow their business. Plus, SEO helps your website become more visible to readers in the areas businesses most want to reach. With the implementation of their new location, Actual SEO Media, Inc. continues to take the greater Houston area by storm.
Overall, Actual SEO Media, Inc provides premium content writing, PPC (Pay Per Click) services, keyword research, local SEO, brand marketing, digital advertising, web design And much more !
These services all work together to help you increase your rankings in the most organic way possible. Markedly, this team shifts away from overused strategies and instead strives to research and implement more creative and practical strategies that help companies stand out.
Clients like Bailey think "their service is awesome. I've been in online marketing for three years, and now I'm glad I finally found these guys. Their prices are so reasonable. I am sure I will continue to use this service with all of my WordPress sites. "Due to their excellent service, they have now expanded to The Woodlands to reach more clients in need of innovative SEO approaches. .
Actual SEO Media, Inc prides itself on the services it has been able to provide to the Greater Houston community for years. Why choose Actual SEO Media, Inc? Well, their services speak for themselves.
With so many different roles working together as one moving part, it's impossible for a company not to be proud of the end product. SEO and other related strategies require multiple efforts combined into one to be successful. By working with its clients, Actual SEO Media, Inc. delivers on its "clients first" promise.
About Actual SEO Media, Inc

There is no work too big for their team. For businesses that want only the best in strategy and product, search for the new location of Actual SEO Media, Inc Woodlands today! There will be new faces and minds eager to come together and come up with new and improved SEO approaches.
For more information on the location of Woodlands Actual SEO Media, please contact (713) 201-7666 or email Actual SEO Media directly at [email protected]
Share the article on social media or by email: