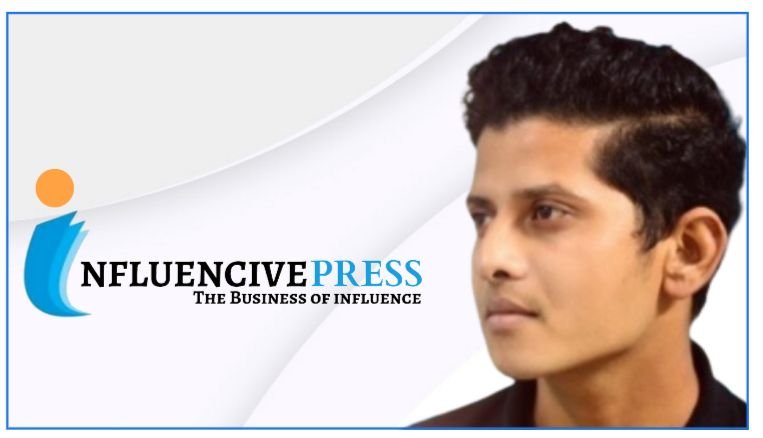 How Bengaluru Based Influencivepress Digital Media Can Help Your Business Grow
When was the last time you bought something from a billboard, newspaper, or TV commercial? The days when these methods worked are over. If you're a brand, you need to reach your audience where they really are. On their smartphone. In today's era, smartphones have made it easy for people to access anything in the world. People prefer to stream on OTT platforms like Netflix and Amazon, rather than going to the cinema. Instead of going to fancy restaurants, many people prefer to order food from home. Due to the corona virus outbreak, it has become increasingly apparent. Now, how can you draw their attention to your brand? Through digital marketing.
Simply put, digital marketing is advertising through various internet media channels such as search engines, social media, websites, emails, and mobile apps. Digital marketers identify trends, analyze topics, conduct keyword research, write content, create advertisements, and then help the brand reach potential customers.
Recognized by the Department for the Promotion of Industry and Internal Trade (DPIIT), Influencivepress Digital Media is a digital marketing company who specializes in search engine optimization (SEO). They provide services such as digital marketing, social media marketing, web development, influencer marketing, and content marketing.
They say the right way to start something is to stop talking and start doing it. What's this Shantanu Swaraj did. Shantanu from Jharkhand dreamed of doing something big in the world. But sometimes small towns suppress those dreams. This is why he founded his digital marketing company in Bangalore, the technical capital of India. Her journey began in 2011 by blogging in her spare time. For some reason it didn't work and they had to be stopped. Apart from blogging, he was also interested in programming. He kept up to date with the latest trends and took over his blog in 2016, but that didn't work out either. However, he was not disappointed and took the opportunity to analyze his failures. He realized that the reason his websites failed was because he lacked SEO, content marketing, and other technical requirements. He became aware of the necessity of SEO and web marketing and decided to find out more about them. He heard about it by watching thousands of YouTube videos and reading many books and articles. Once ready, he started offering his digital marketing services to local brands and content creators as a freelancer. Hands-on experience is the best way to learn. Through hard work, he established his first company, Influencivepress Digital Media Pvt Ltd. His company was recognized by the Department of Industry and Domestic Trade Promotion on October 8, 2018. Influencivepress works with brands that want to reach their customers. They provide graphic design, content creation, content marketing, influencer marketing and more to their clients. These technical tools allow them to stand out from their competitors. Shantanu is also a big supporter of #VocalForLocal and believes in the importance of supporting small local brands to grow and compete in the international market. His company believes in giving back to people. He says it not only helps the brand and his business, but the whole community. He identifies himself as a growth hacker who uses profitable methods to grow the brand's customer base and create brand awareness. Some of the key areas he specializes in are
Web development

Design and branding
Search Engine Optimization
Facebook and Instagram Ads

YouTube Advertising

Social Media Marketing

content writing
His company has been one of the top digital marketing companies in Bengaluru for the past few years and aims to expand his business nationally and globally. When a little kid from a small Indian town reads about them, he knows his dreams are worth fulfilling.
There are many benefits that can be found after hiring Influencivepress as your digital marketing for a brand. Some of them are:
1) Affordable: Digital marketing has a much lower budget than traditional marketing. They are efficient and offer a high return on investment. This is especially appealing to small businesses and start-ups that have very low marketing budgets. They provide better benefits by reducing unnecessary marketing costs.
2) Flexibility: Digital marketing takes the physical work out of marketing. It can be done easily by anyone via their electronic devices. This saves a lot of time that can be spent on other areas of the business.
3) Accessibility: Today, everyone has a smart phone and an Internet connection. It is very easy to reach them profitably. Newspapers and television have a very limited reach. Digital marketing can reach anyone anywhere in the world if they have a smart phone.
4) Better customer service: Digital marketing not only allows businesses to reach their customers, but also helps customers provide feedback to the business. The data collected from customer interactions can go a long way toward improving services, creating better products, and maintaining meaningful customer relationships.
Influencivepress is a specialist in its field of work. With nearly 3 years of experience working with various brands, they can help you identify your needs and deliver accordingly. Using their services will be the best thing you can do to grow your brand.
No matter how good a product is, the brand can't make money if customers don't know about it. By following traditional marketing methods, the reach is limited because no one consumes this type of media anymore. Now everything is available on our smart phones. With just the touch of a finger, we have the whole world in front of us. With Influencivepress, Shantanu Swaraj will put your brand in front of people's eyes. Digital marketing is the present and the future of selling worldwide. Without it, you risk being forgotten.
Related