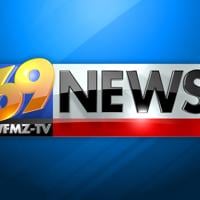 Hudson Digital Group named one of "Best Digital Marketing Agencies in Montclair in 2022" by Expertise.com | News
MONTCLAIR, NJ, Dec. 27 2021 / PRNewswire-PRWeb / – Hudson Digital Group, a full-service digital marketing company providing web design, social media marketing, search engine optimization and pay-per-click services in Montclair, New Jersey, today announced that it has been named one of the winners of Expertise.com«2022 Best Digital Marketing Agencies in MontclairThis award is presented once a year and celebrates the efforts of local agencies to maintain a positive reputation, meet client needs and excel in digital marketing.
"It is a true honor to be named among so many other great agencies who all work towards the goal of providing top quality digital marketing services from our smallest slice of New Jersey," noted Johnny Sorto, Founder and CEO of Hudson Digital Group Inc. "We have big plans for 2022 and are very happy to show all of our customers, current and future, what we are capable of."
Expertise.com reviews service providers and professionals for accessibility and overall customer satisfaction, then selects winners based on customer credentials and public databases. Their selection criteria include availability, qualifications, reputation, experience and professionalism. They research accreditations, awards, and licenses and analyze exam scores on public forums.
"Expertise.com finds and reviews the best service professionals in over 200 industries across the United States. Each month, we search over 60,000 companies to help clients find the best qualified professional for their needs, "said a representative from Expertise.com. "Our research process is constantly evolving to keep up with changes in the industry, so we are convinced that when we say that a supplier is one of the best, he is."
Although based on Montclair, New Jersey, Hudson Digital Group offers small, medium and large businesses New York, New Jersey, Pennsylvania, and across the United States with digital marketing, branding and public relations support. Recent projects include professionally designed, SEO optimized websites, organic social media campaigns, holiday promotional campaigns, and paid search ads, to name a few. They are currently expanding into other service offerings including press release management and turnkey website solutions.
About Hudson Digital Group
Hudson Digital Group (HDG) is a premium digital marketing agency passionate about growing businesses locally, nationally and even internationally. They believe in doing a few things – and doing them very well. This means innovation and great service across multiple channels: Search Engine Optimization (SEO), Pay Per Click (PPC), Paid Social Media Advertising, Email Marketing, and Social Media Management.
Find them on social networks
Facebook: https://www.facebook.com/HudsonDigitalGroupInc/
Instagram: https://www.instagram.com/hudsondigitalgroup/
Linkedin: https://www.linkedin.com/company/hudson-digital-group-inc/
Expertise.com, makes it easy to find the best local experts, every time.
Finding the right highly qualified professional takes a lot of time and effort, including extensive research, detailed comparisons, and deciphering online reviews that are reliable and genuine. Expertise.com presents only objectively quantified and qualified professionals, handpicked by our selection process. They research to understand what is important when looking for experienced professionals – be it dentists, lawyers, or roofers – so that their readers can trust that when they say that a company is one of the better, it is.
Media contact
Haley Despard, Hudson Digital Group Inc., +1 2018556670, [email protected]
SOURCE Hudson Digital Group Inc.