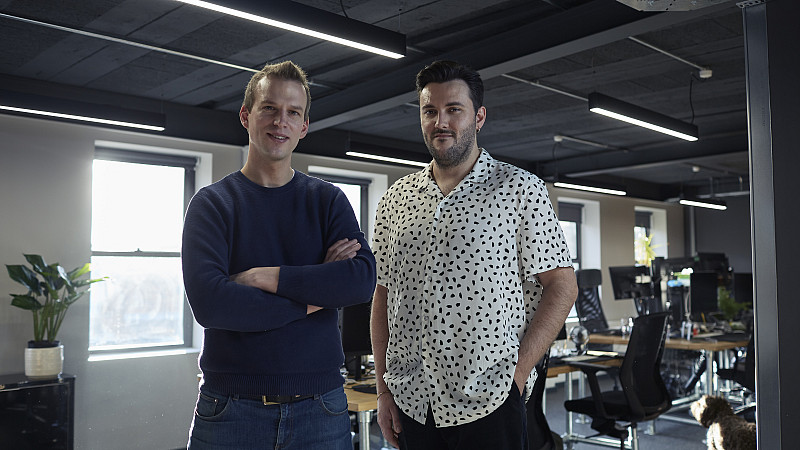 Impression Studio Unveils Next Chapter as New Digital Marketing Agency Launches Prolific North
Harrogate-based studio Impression has tapped former Woven character Daniel Swepson for the launch of its new sister company, Next Chapter.
Next Chapter, a digital marketing agency offering services including market research, strategy, digital advertising, SEO, social media and more, launched last week with an existing roster of clients.
Its foundation was born out of demand from existing Impression customers, who were interested in an extensive portfolio of marketing services.
The agency will be led by Impression founder Charlie Hartley (pictured, left), alongside Swepson (right), who has been named head of marketing.
Swepson has experience working with brands of all sizes, working on marketing automation, content marketing and CRM management, as well as data analytics for brand strategy optimization – and will help newly formed agency to introduce solutions in conversational marketing, CRM, sales and marketing. automating.
Charlie Hartley said: "From the outset, Next Chapter is able to build on the strengths and experience that Impression has already provided. However, we want to go well beyond what has been achieved in the past.
"We will be providing more advanced strategy, digital marketing and SEO services and Daniel's background aligns perfectly with this vision. Along with his knowledge, Daniel is culturally so well suited to Next Chapter."
Daniel Swepson added: "I am delighted to join Charlie and the team. I was first attracted by Charlie's clear business vision, but also by his willingness to listen to other ideas and incorporate them. This way we can build a true collaborative partnership.
"We are both clear in our vision and intend to do things differently than other agencies. From the outset, we will enable brands to challenge and disrupt. Our strategies are bespoke and aim to break the mold , pushing our customers to lead the way in their industry."