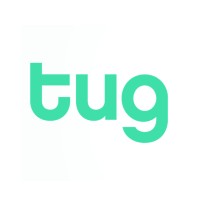 LEAP-nominated tug for $ 8 million global digital media after Australia win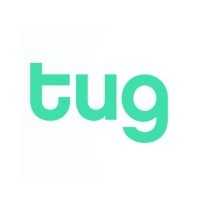 Digital marketing agency Tug has been appointed to manage the US $ 8million (£ 5.8million) global performance media business for Australia's leading legal software provider LEAP.
Tug was appointed in June to manage LEAP's paid digital performance strategy and purchasing in Australia and has now extended his tenure, adding the growing LEAP operations in the United States, Canada and the United Kingdom.
The job will include managing display, social media, PPC, SEO, specialist legal media, software directories as well as data and analytics for the four countries, led by the Tug team in Sydney. and market-executed by teams from Tug's local agencies in Toronto and London.
LEAP is a global legal software company headquartered and development team in Sydney. It has successful law firms that use its products in the United States, United Kingdom, Australia, Canada and the Republic of Ireland.
LEAP has experienced significant growth for its cloud-based legal software around the world, at a time when more and more legal professionals are working from home and need fast and transparent access to legal documents and information. on customers. In addition, some markets like Canada are passing laws to make it a legal requirement that all legal documents and data be stored and accessible remotely.
Richard Hugo-Hamman, Executive Chairman of LEAP, said: "We continue to see significant demand in the US, UK and Canada for cloud-based practice management solutions, which has been accelerated by new global working methods. We need to increase the global visibility of our brand and our offering to attract new firms to the platform, so they can run more efficient law firms and start making more money. Tug has shown how an effective digital strategy works for our business in Australia, and we look forward to replicating it in these key countries. "
Tug's Director of Customer Service, Charlie Bacon, added, "We are delighted to expand our relationship with LEAP, which is a recognition of the capabilities and experience we have in Australia. The Sydney team will continue to oversee LEAP's digital strategy with support from Tug's global network of offices.
Alexandra Steadman, Global CMO at LEAP, said: "Since hiring Tug, they have demonstrated a solid understanding of not only our business, but our target audience as well. They laser-focused on lead generation, so they were the obvious choice for our performance support needs in our other global markets. I look forward to continuing to develop the excellent working relationships we have already forged. "
Launched 15 years ago, Tug is a Performance-driven global digital marketing agency, optimized to grow ambitious brands, through an intelligent combination of data, media, content and technology. Tug's list of top customers in Australia includes Compare the Market, Budget Direct, Noble Oak, WWF and Nisbets.