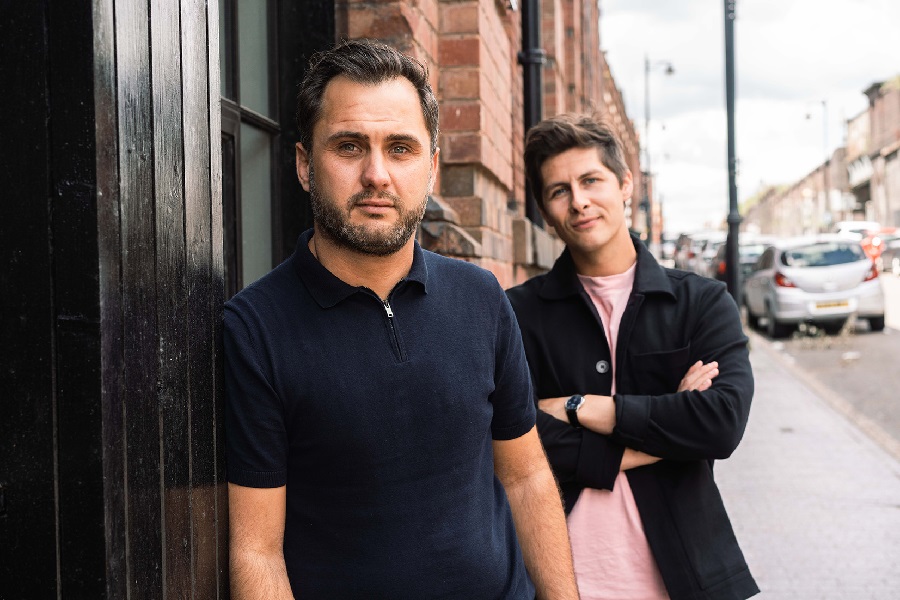 Magical first year for a digital and video marketing agency
One of Birmingham's newest digital and video marketing agencies is on course for a stellar first year.
Pull The Pin, founded by digital expert Sam Hufton and famed illusionist and magician Ben Hanlin, expects fees to top £700,000 by the end of July after scoring a string of further wins.
Located on Newhall Street in the heart of the city, the company has already created 15 jobs and plans to take on four more as it plans to double the size of the business by 2023.
Friends for more than 25 years, the duo say they built their business on the philosophy that all brands, big or small, should focus on what they do best and leave their digital strategy to the experts.
They say they achieve this by streamlining the agency's approach to creative, video and digital marketing work, so that industry experts effectively connect clients with their audience, delivering tangible results in the process.
It's an approach that's already paying off, with global professional services firm PwC, restaurant chain Leon, recruitment specialists IDEX Consulting, the English Golf Union, Mazars and The Mirror all running services that include digital strategy, marketing automation, social consulting, SEO, video creation and TikTok strategies.
"We always talked about doing something together, and then Covid-19 came along, which sped up our thinking," said Hanlin, who made the semi-final of hit TV show Dancing on Ice just before the pandemic breaks out.
"Some people thought we were crazy to start a business in such difficult times, but it was something we had dragged on long enough. The further increase in online usage, and especially video, meant it was just the right time and the right opportunity.
"Sam is an amazing operator in the digital space and very well known throughout the industry, while my job meant I was used to creating lots of content that gets millions of organic views – that's the key to Pull The Pine."
He added: 'All my bookings and tours disappeared overnight so I started focusing on building a massive following online and I thought… 'why don't we help people? companies to do just that, especially those that may not have the internal capacity or are wasting thousands of pounds on polished content that few people see".
Pull The Pin has recruited experienced specialists in their respective disciplines and 15 staff have been recruited to run its operations in Birmingham and overseas.
Many were drawn to the founders' desire to create an agency people want to work for and a culture that encourages hard work, creativity, and self-reliance to run strong campaigns.
This has seen PTP introduce 30 days of vacation as standard, regular early arrivals to celebrate milestones and the looming prospect of being able to work anywhere in the world for four weeks a year.
Hufton, who previously held senior roles at M3.Agency and Found, said: "We want to attract the best talent and the best creative minds, so we need to reflect that in our work environment and the culture we try to create. to build.
"The plan is working and we have been able to recruit exceptional specialists in digital marketing, web, SEO, content creation, paid social and video production, whether it is polished films or more footage" in the moment".
"It means we deliver what we promise, and it helps us win top accounts and attract growing businesses who are looking for innovative ways to connect with their audiences."
He concluded: "Putting power in the hands of creators and showing them how to maximize it is the way forward and we want PTP to help Birmingham compete and overtake Bristol, Leeds and Manchester as hotspots for digital talent. "