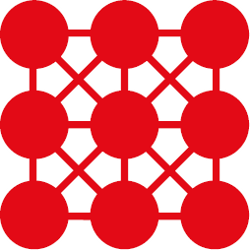 Media Analyst Job, Cape Town, Rondebosch
| | |
| --- | --- |
| Remuneration: | R22000 – R28000 per month basic salary |
| Advantages: | Life Discovery Coverage |
| Location: | Cape Town, Rondebosch |
| Level of education: | Diploma |
| Job level: | Environment |
| Type: | Permanent |
| Reference: | ##MEDANA/CPT2022 |
| Company: | Community Media Trust |
job description
CMT seeks to employ suitably qualified/experienced personnel Media analyst in The cap start immediately or as soon as possible. The successful candidate will join CMT's media production team. The position would suit someone who lives in/around The cap. Salary according to experience. This position will report to the Manager of Media Programs.
The ideal candidate has strong research skills as well as analytical and numerical skills, with the ability to work under pressure. You must be curious, creative and have strong communication skills, both written and spoken. If you are deadline and detail oriented and a team player, this position is for you.
Key Duties and Responsibilities:
Use and analyze qualitative and quantitative research tools and write summary reports on the results
Selection of research methods adapted to predefined audience criteria
Work with media buying agency and other media owners
Analyze media coverage and impact as part of the overall campaign
Proofreading press releases and press releases with the PR agency and partners
Summarize and finalize data at the end of projects
Make presentations and write reports
Terms
Bachelor's degree/HND in a related field or equivalent experience
Valid South African ID
A minimum of three years of professional experience in an analyst role,
A valid driver's license with driving experience
Proven problem-solving and problem-solving skills, must be solution-oriented
Very good communication skills, both verbal and written, demonstrating accuracy and attention to detail with the ability to interact and communicate with key stakeholders.
Demonstrated leadership, multitasking, time management and organizational skills
Ensures work performed is aligned with overall CMT company strategy and policies
Excellent knowledge of MS Office packages
Must be able to work well in a team and independently
Advantageous:
Good understanding of the field of media and communications, mass media.
Interest in healthy lifestyles for the benefit of healthier South African communities
Your application must contain all of the following:
One completed CMT Application Form found at http://www.cmt.org.za/about-us/vacancies
A cover letter motivating your application
Your up-to-date CV – maximum two pages
Submit your application to the HR Administrator at [email protected] and quote the reference #MEDANA/CPT2022 in the subject line.
Only online applications with all of the above attachments will be accepted and failure to quote the correct reference number in the subject line of your application will result in your application not being reviewed.
Shortlisted candidates must be prepared to undergo skills testing. CMT is committed to equity in its employment practices. It is with the intention of appointing people with the aim of achieving our equity goals. CMT reserves the right not to nominate if no suitable candidate is identified.
Closing Date: Friday, June 10, 2022 12:00 p.m.
Correspondence will only be conducted with selected candidates. If you do not receive a response within two weeks of the closing date, please consider your application unsuccessful. CMT reserves the right to modify and/or withdraw advertisements at any time without notice.
Company Description
Community Media Trust (CMT) is a South African NGO specializing in communication in the field of fundamental human rights. CMT aims to empower individuals and communities, encouraging them to participate in managing and improving their own lives, promoting healthy and health-promoting behavior and fundamental human rights. It does this through media and outreach programs that provide scientific information in an easy-to-understand format.
Posted on Jun 01 08:46, Closing date Jun 10