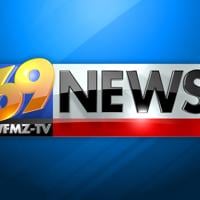 Mercurio Analytics Selects Creative Stream Marketing to Guide Its Marketing Strategy and Efforts to Usher in Higher Levels of Growth | News
YOUNGSTOWN, Ohio, January 29, 2022 /PRNewswire-PRWeb/ — Creative Stream Marketing, an expert marketing agency for B2B technology companies, has announced that Mercurio Analytics has become its newest client. Mercurio Analytics, a Phoenix, provides public sector organizations with a secure data and analytics platform to transform the interaction between data, people, processes and organizations to achieve and communicate optimized results. The Mercurio Analytics platform enables cities and other government agencies to better use taxpayer revenues and deliver services more efficiently to their citizens.
John CentofantiFounder and Marketing Strategist of Creative Stream Marketing, said, "We are thrilled to partner with Mercurio Analytics and its CEO, Minky Kernacs. The solutions that Mercurio provides to government agencies help to have a direct and positive impact on citizens. They are nimble enough to meet the challenges any city faces in harnessing data for the good of its citizens. We love partnering with tech companies that are doing their part to change the world."
Mercurio Analytics has the resources, knowledge, and capabilities to help local governments get the most out of their data. Since its inception in 2020, the company has been successful in helping cities reduce IT administration costs for various government departments.
Citizens of all cities are often unaware of the free services available to them. Additionally, data from different government agencies is often siled, resulting in a lack of coordination and communication among city providers. Using data analytics can be a daunting task for municipal IT departments, which are often overloaded with projects. Mercurio Analytics provides a streamlined process to move public sector clients from implementation to rapid ROI.
Creative Stream Marketing will develop a new marketing strategy that will encompass a new brand message and supporting content strategy to help strengthen the Mercurio Analytics brand and expand its reach.
"It's been a major relief for the Creative Stream team," said Minky Kernacs, CEO and co-founder of Mercurio Analytics. "We are data experts, not marketers, but we understand and recognize the value of partnering with trusted marketing experts in technology. I personally look forward to working with Creative Stream and I am excited to see the results they will help us achieve."
To learn more about Creative Stream Marketing, visit https://creativestreammarketing.com/ or call (330) 333-2738.
About Mercurio Analytics
Mercurio Analytics is a leading provider of data analytics solutions for public sector companies globally. Mercurio Analytics has created a proprietary methodology and system that strengthens the data fabric within the public sector by addressing the critical issue of data trust arising from disparate systems and decentralized data.
About Creative Stream Marketing
Creative Stream Marketing has been helping retail technology and B2B software companies beat their giants since 2006. Creative Stream Marketing fully partners with its customers and guides their marketing efforts to help them grow.
Founded in Youngstown, Ohio, the company has always been fully remote and has partnered with over 150 customers across the United States. Creative Stream Marketing's capabilities cover everything from marketing strategy and branding to content creation and web and graphic design.
##
Media Contact
John CentofantiCreative Stream Marketing, +1 (330) 333-2738, [email protected]
Sam HoffmanCreative Stream Marketing, [email protected]
SOURCE Creative Stream Marketing