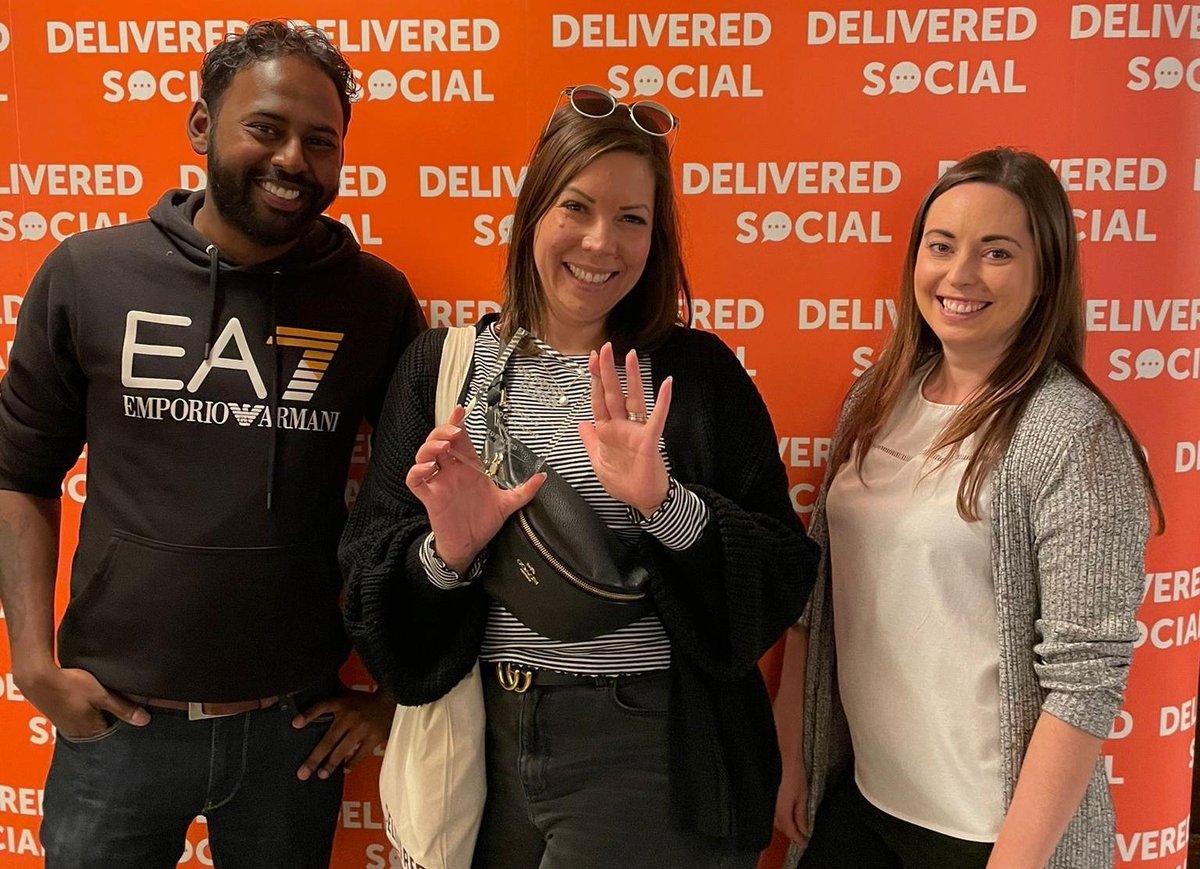 New marketing agency to open in Portsmouth offering £3,000 of free services to charities
Delivered Social was first launched in Guildford in 2016 and has grown over the past six years, working with around 200 clients and employing a team of 15 people.
Read more
Read more
Havant's new Caprinos Pizza shop is praising the town for its warm welcome as a business…
Managing Director Jonathan Bird wanted to launch a new branch of the business in Portsmouth after its success in Guildford, to offer something new and innovative to businesses and organizations in the city.
Regional Director Terence Carvalho with Manic Stage Productions' Nicole Louise Geddes and Operations Manager Natalie Clarke at the Delivered Social clinics at Queen's Hotel Portsmouth. Photo provided
It will offer traditional marketing services such as social media marketing, website building and SEO, as well as app building and video production.
It is led by former hospitality chief Terence Carvalho, who will be regional manager for the Portsmouth arm.
The company launched into the city with a series of free social media clinics, which took place over two days at the Queens Hotel in Southsea.
Jonathan said: "Our social clinics have been a huge success in Portsmouth, as they are in Guildford and we will continue them as we move properly into the city in the months to come.
"We basically separate businesses' online presence and help them improve it, without showcasing our services – just to help for free."
The company will provide free marketing services to any charity in the Portsmouth area, up to a value of £3,000, to help them spread the word about the good things they do.
Terence said: "This amount of free marketing is phenomenal and could be a game-changer for charities, especially smaller ones."