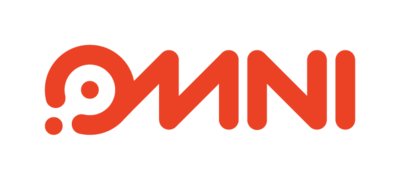 Omni Digital Pte. Launches Digital Marketing Agency to Help Businesses Rank and Increase Sales in Singapore, SG
Singapore, SG – Omni Digital Pte. launches a Singapore-based full-service digital marketing agency that helps clients grow their business using Facebook, Instagram, Google, YouTube, content marketing and Tik Tok. They have holistic approaches that use multiple marketing platforms simultaneously to increase visibility of customer products and services. Omni Digital Pte. ltd. deploys efforts and strategies to understand what customers really want and focuses on developing them; their digital marketing strategies have been proven to grow businesses.
The digital marketing agency is on a mission to have a meaningful impact on its customers' businesses by truly understanding what customers expect from their customers. They use market research to understand customer needs and match them with their clients' digital marketing strategies. Every business not only aims to be seen, but also to be the business that a customer chooses based on their needs. Using the right SEO strategies, the experts at Omni Digital Pte. ltd. have what their customers are looking for. They also use keywords, links, advertisements, emails and content to help customers attract and retain customers. The company provides services to businesses across many industries, including retail, healthcare, cosmetics, food and beverage.
Omni Digital Pte. has a team of trained and experienced digital marketers. They focus on delivering consistent results using the right message to appeal to the target customer audience. Through the e-commerce marketing agencyThrough open and honest communication, customers can share their feedback freely, allowing marketers to hone in on the best techniques to use that would have the most impact.
The company rep had this to say about their services,
"We help our clients get more customers faster using proven strategies that use different platforms to deliver consistent, low-cost leads. The average Singaporean spends 7 hours and 29 minutes online every day, so scale your business by connecting with your customers where they are. Having an omnichannel approach allows you to guide them through the sales funnel – often inexpensively, and warm up your prospects before they make a decision."
Omni Digital Pte. ltd. provides other services like digital consultations. They have 45-minute consulting sessions to determine clients' business needs and goals. During the consultation, the staff takes the time to explain to the client how their business can benefit from an omnichannel strategy.
Omni Digital Pte. ltd. is located at 175A Geylang Road, Singapore, Singapore, 389247, SG. For consultation and booking, contact their staff by calling 89331663. Visit the company's website for more information on the launch of their digital marketing agency that helps businesses rank and improve sales.
Media Contact
Company Name
Omni Digital Pte. ltd.
Contact Name
Alex Chan
Call
89331663
Address
175A Geylang Road
Town
Singapore
State
Singapore
Postal code
389247
Country
Singapore
Website
http://www.omnidigital.com.sg/