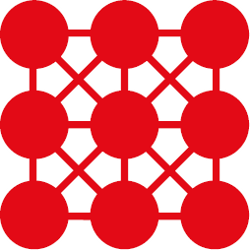 PR Agency Account Manager Job, Johannesburg, North Riding
| | |
| --- | --- |
| Remuneration: | negotiable |
| Benefits: | Medical aid contribution/provident contribution |
| Location: | Johannesburg, Northern Constituency |
| Remote work: | Optional remote work allowed |
| Level of education: | Diploma |
| Job level: | Medium/Senior |
| Own transportation required: | Yes |
| Travel requirement: | Occasional |
| Type: | Permanent |
| Company: | PR evolution |
job description
A PR agency in the northern suburbs of Johannesburg needs a PR Account Manager to manage a combination of technology, HR and industry accounts. The candidate must have at least 3-5 years of PR agency experience and be able to 'steer' their accounts, ensuring they achieve their goals. Candidate must have a strong command of the English language, be able to write (opinion pieces and press releases), have an understanding of technology and "get by" when dealing with C-level executive clients . The candidate must have his own means of transport.
Duties include:
Manage a portfolio of client PR accounts and achieve monthly activity targets per account.
Provide strategic advice to clients to assist them in their broader PR and marketing campaigns.
Build relationships with existing and new customers.
Build relationships with key media contacts.
Liaise with clients regarding press campaigns, creative projects and PR solutions.
Dealing with the media, talking to reporters and other members of the press.
Provide innovative and creative ideas to customers.
Inform customers and keep them informed of press campaigns.
Analyze PR coverage and provide written reports.
Communicate effectively with a range of stakeholders.
Develop angles on each account.
Write at least two pieces of content per month. It can be a press release, Q&A, opinion piece, blog posts, social media posts, etc. to submit to the media.
Chair public relations meetings with the Senior Account Manager.
Ensure that reports and press clippings are prepared/updated.
Coordinate appointments/meetings for all clients.
Oversee the duties of the Public Relations Administration Assistant.
Research radio and television programs for interviews with potential customers.
Track feature opportunities.
Get on-the-spot approvals on customer content.
Send content to the press.
Present and schedule media interviews.
Brief client for media interviews.
Compile and prepare annual PR reviews for clients.
Develop social media posts for clients.
Terms
Strong writing skills.
A good command of the English language (spoken and written).
Must have a flair for technology and a good understanding of general technology and business topics.
Must be fully versed in MS Office (excel, word, PPT, charts, reports, etc.).
Strategic thinking skills and ability to conceptualize "next steps".
High levels of communication – both presentation, verbal and written skills
Well spoken and presentable.
A passion for media, including social media.
Sense of creativity, strategic thinking and innovation.
Sound industry knowledge and experience building influential media networks.
Exceptional organizational skills with an ability to manage multiple projects and portfolios.
Service oriented and sensitive to confidential information.
Ability to work under pressure.
Posted on March 17 15:48, Closing date May 16