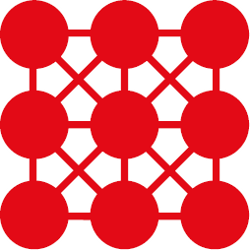 Social Media Community Manager Job, Cape Town
| | |
| --- | --- |
| Remuneration: | R25000 – R30000 per month cost for business |
| Location: | The cap |
| Remote work: | Optional remote work allowed |
| Job level: | Environment |
| Type: | Permanent |
| Company: | GVI |
About the role
GVI is an award-winning social enterprise with four brands in its portfolio: GVI People, GVI Planet, Bushwise Field Guides and Impact Academy. We connect our participants around the world with communities and wildlife in amazing places. With us, you meet like-minded people, learn from organizations that protect our natural world and empower other humans, and find your purpose.
We are looking for a Social Media Community Manager who will take GVI's global success to the next level by innovating audience engagement on our social platforms.
You will proactively grow our audiences, improve our relationships and provide excellent customer service on our social media channels. A key focus for this role is also to manage the operations behind GVI Live, a content program that provides coverage of all of GVI's global social media bases.
Working closely with the Social Media Strategist and Social Media Content Producer, you will represent the voice of GVI's customers, strategically monitoring and joining conversations and improving the customer experience.
About you
A middleweight candidate who has an exciting background in creating digital marketing and social media content. You should be an ambitious digital native, comfortable working on TikTok, Instagram, Facebook, LinkedIn and Twitter – and curious about emerging platforms too. You must be active on your own social accounts.
You love travel, culture and wildlife, and you want access to amazing content in these areas. You're not content to do what has always been done – you want to research, invent and test ideas in collaboration with other talented people.
What will you do
Be one of our in-house experts on organic social media platforms, developments and trends
Bring the latest insights and best practices to GVI to help grow our social reach and engagement
Support the Social Media Strategist in the development of overall social media strategies, particularly providing excellent insights into community engagement and growth
Create, grow and manage online communities for Instagram, TikTok, Facebook, LinkedIn and Twitter
Stay on top of emerging and unused social platforms and be ready to help build a presence quickly when it's right
Actively identify groups, pages, conversations, news and events that provide opportunities to engage GVI audiences – and be ready to build that engagement quickly
Identify trending hashtags and influencers relevant to GVI and its brands, proactively fostering dialogue with influencers and consumers within the community
Be immersed in our audience demographics – Gen Zers primarily in the UK and US – to speak their language authentically and create content that resonates with them
Be passionate about all things GVI and the content our audience shares, likes, recommends and talks about
Research trends and tools in the field of social marketing – for example, proposing new tools for planning, social listening and monitoring, and customer service
Help develop GVI's social listening strategy and own its implementation
Be proactive in suggesting and testing new content ideas and formats to drive rapid growth and engagement
Respect GVI's ethics and values ​​in all the content you publish
Support, train and advise GVI staff on community management best practices as appropriate
Support the social media strategist in creating an employee advocacy strategy
Engage with GVI staff to generate engagement
Identify and track relevant community data metrics – e.g. develop monthly reports and outline key insights (monitor conversation volume, reach, sentiment, etc.)
Improve and document GVI standards for community management and escalation processes
Collaborate with our support team to facilitate excellent customer service
Manage GVI Live content by coordinating a large group of employees across GVI's global bases, including:

provide training and support to staff as needed
oversee and maintain GVI Live documentation
facilitate and track the deployment of GVI live content across all platforms

Proactively identify new ways to engage with potential partners in GVI's social marketing space – for example by suggesting potential social media PR partnerships
Support social media content producer with brainstorming and content development as needed
Support the digital marketing intern with task scheduling as needed
Work closely with the Social Media Strategist, Social Media Content Producer and Digital Marketing Intern to ensure GVI's social presence supports our marketing objectives
what you will need
Terms:
In-depth knowledge of Instagram, TikTok, Facebook, LinkedIn, Twitter and YouTube as well as familiarity with other current digital platforms (e.g. Discord)
Excellent attention to detail and understanding of how people interact with content on different social platforms
Excellent understanding of a Gen Z audience, especially in the US and UK
Excellent instinct for spotting engagement potential – able to quickly jump on trends and conversations
Ability to write professional and engaging copy
Organized and efficient
An appreciation of the complex issues that surround working in a social enterprise – you must be able to engage in conversations about conservation, social justice, and identity politics, among others, in a way that represents GVI's ethos
Skills and Qualifications:
3+ years of experience working on social media campaigns with community management
Working knowledge of managing social media channels, especially with their unique characteristics
Extensive experience working on Instagram, TikTok, Facebook, LinkedIn, Twitter and YouTube
An excellent portfolio of works
Bachelor's degree or diploma in digital marketing, communication, advertising or similar
Experience using analytical/social listening tools for reporting and information gathering
About Us
GVI is a multi-award winning international social enterprise whose mission is to build a global network of people united by their passion to make a difference. We run programs in 13 countries around the world aligned with the United Nations Sustainable Development Goals.
GVI is a platform for personal growth, and our people have the ability to grow across teams, departments and even locations! We value passion, authenticity, entrepreneurship and innovation and treat all of our stakeholders with respect and compassion above all else.
You can learn more about the types of work we do and who we are as an organization here.
To apply
Please submit your resume, cover letter, portfolio and link to your LinkedIn profile.
Please note: We will do our best to respond to all applicants, however, given the large number of applications we receive, this may not always be possible. If you do not hear from us within three to four weeks, please consider your application unsuccessful.
Posted on Jun 09 11:32, Closing date Aug 8