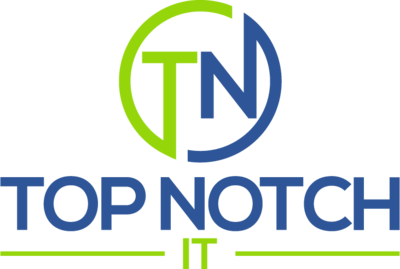 Top Notch Computing & Web Design | Gold Coast SEO Company, helps businesses grow
Surfers Paradise, QLD – Using a modern approach combined with the digital practices needed to increase website traffic and rankings, Top Notch IT & Web Design | Gold Coast helps Gold Coast businesses gain visibility on search engines.
Top Notch Computing & Web Design | Gold Coast is a proactive IT support and website development agency specializing in hardware, software, maintenance and administration. The Director, James Leversha, has over a decade of experience in maintaining web and computer systems across Australia. He leads a team of web designers, SEO experts, graphic designers and other specialists who are passionate about helping businesses grow, regardless of industry.
SEO experts are well aware of the dynamism of search engine rankings for delivering business-centric results. They help search engines understand what a website offers, the value of a business to a wider audience, and how businesses can connect with the relevant keywords to improve traffic or increase revenue. Knowing that SEO is time consuming and complicated, the team takes the reins to allow business owners to focus on running their business.
Top Notch Computing & Web Design | Gold Coast specializes in local search engine optimization (SEO) to bring businesses to an endless audience interested in purchasing a product or using a service. Their local SEO services include local search optimization, Google my Business, citation setup and optimization, and localized content creation. With this localized approach, business owners can expect increased visibility, number of orders, or qualified leads.
Gold Coast SEO experts work effectively to provide managed SEO services by developing a personalized search engine strategy. They do this by understanding a company's needs, audiences, business models, and competition in order to create an effective action plan. Once they have defined digital marketing goals, they perform an in-depth site audit using a wide range of SEO tools to determine a website's strengths and weaknesses.
The team also scans competitor websites to distinguish a company's values ​​and improve their performance so their clients can stay competitive in their industries landscape. Plus, they perform in-depth analysis of popular search terms combined with insight into how customers search for products.
Their keyword research services examine search volume, opposition, and overall competition to identify the terms that are most important to growing a business. SEO strategists then develop an optimization plan, implement the SEO plan, monitor traffic, monitor rankings, refine the SEO plan, create content, and report on analytics.
To get a quote from Top Notch IT & Web Design | Gold Coast, call 0418 926 983. They are located at Cavill Avenue, Surfers Paradise, QLD, Australia. For any inquiries about the services they offer, visit the agency's website.
Media contact
Company Name
Top Notch Computing & Web Design | Golden Coast
Name of the contact
James leversha
Telephone
0418 926 983
Address
Cavill Avenue
City
Surfers paradise
State
QLD
Country
Australia
Website
https://topnotchit.com.au/seo-gold-coast/