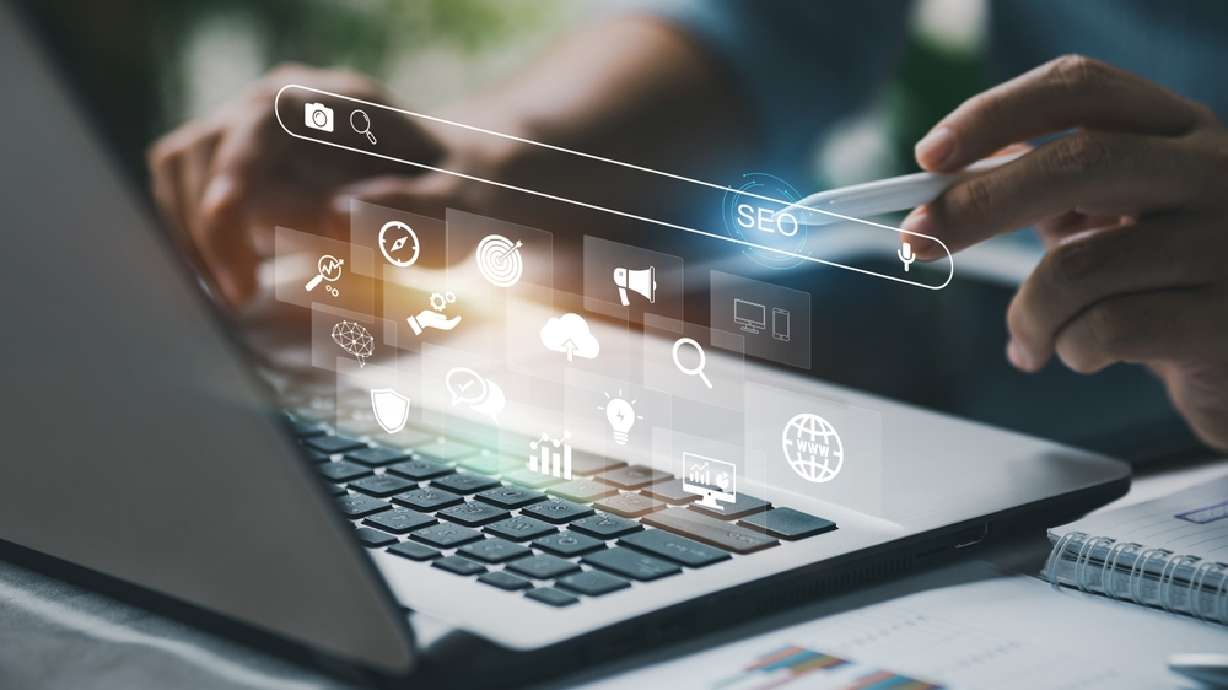 Utah SEO Company Helps Other Businesses Stand Out and Grow Their Internet Business
Estimated reading time: 4-5 minutes
If you own a business, trying to master the complex art of search optimization (or SEO) may seem like a futile battle. Maybe you've read every blog post, watched every YouTube channel, hired an SEO agency, and still haven't seen an improvement in your rankings. That doesn't mean SEO isn't working – you just might need help from a better source.
Writing for Business 2 Community, D'Vaughn Bell says that one of the best things you can do when investigating an SEO company is talk to their customers.
"A reputable SEO company should have customer reviews and testimonials on their website or across the web," Bell says.
One company that fits this bill is SEO Werkz. By prioritizing transparency and eliminating contracts, the company has attracted many loyal customers over the years. Although you can read several testimonials on their website, here is what a few satisfied customers say about their experience.
'Set it and forget it'
When you have a business to run, you don't have time to clutter up with things that slow you down. This is exactly what drew Amie Leany, practice lead at Clarity Skin, to SEO Werkz in the first place.
"We chose SEO Werkz because of their reputation in the industry [for] being able to "set and forget". ", said Leany. "I have a lot to do, so the last thing I want to worry about is, 'Is my SEO and my website up to what it should be? for our industry?
Besides saving time, Leany's favorite aspect of SEO Werkz is their flexibility and ability to handle any situation that arises. Someone is always a click away or a phone call away to help you, she says. SEO Werkz has helped Clarity Skin embed the correct words on their website to increase their Google search rankings, and the company has already seen results.
"The number of patients referring us from Google itself has probably increased by 20% to 30%, easily, since we started working with SEO Werkz. I would recommend them to any small business or even a great company," Leany said.
"It brought us these patients and customers. It increased our call flow as well as our patient flow. It's worth every penny we pay for it."
Cultivate a long-term relationship
It's not just marketing knowledge that helps SEO Werkz earn the trust of hundreds of clients. For Neal Bingham, co-owner of Altius Mortgage, the best part of working with SEO Werkz "without question is the people."
After being in business for 15 years, Bingham said Altius Mortgage has worked with several frustrating marketing companies. They needed someone who could back their prices by delivering the promised results. Enter Paul Staten of SEO Werkz.
"Paul earned our trust just by playing," Bingham said. "He's someone I can trust and someone I can count on to do exactly what he says he will do. Honestly, the dynamic was fantastic."
Bingham added that Paul and the rest of the SEO Werkz team exceeded their expectations and would consistently exceed their expectations. Their constant communication provides confidence and peace of mind.
"I don't wonder what's going on with our SEO or with our media," Bingham said. "They contact me regularly to share this information, so I'm not in the dark."
For anyone asking about doing business with SEO Werkz, Bingham has a simple answer to that.
"I usually tell them about the time they earned my relationship with them, which is many years," he said. "I don't even know how long it's been, but it's been good and it continues to be."
The longevity of the relationship speaks for itself.
Make SEO work for you with SEO Werkz
Just like they've helped Clarity Skin, Altius Mortgage, and hundreds of other businesses, SEO Werkz is eager to lend your business a hand with all your digital marketing needs. They can help you optimize your website, attract more leads, and increase your results. If you've been let down by SEO companies in the past, they're here to restore your faith that it's possible to have a positive experience and get the results you want.
Curious how SEO Werkz can boost your business? Visit their website for a free SEO audit and see how you stack up against your competitors online.
×
More stories that might interest you