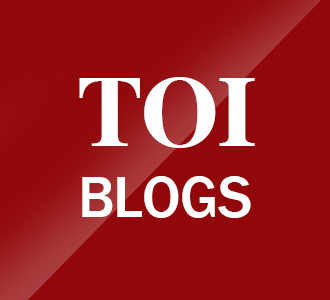 Why does your business need a performance marketing agency?
Rapid digitization in recent years, driven first by rapid advances in internet technology and more recently by the global pandemic, has reshaped our choices for the future.
In order to support the long-term growth of any business, it's now more important than ever to find better ways to reach the right audience. Against this backdrop, a burgeoning new vertical known as performance marketing is gaining traction in marketing revenue generation. Brands that invest in performance marketing reap better profits and returns from this new approach to paid marketing services.
Performance Marketing – The New Age Marketing Strategy
Online marketing and advertising initiatives that are focused on and driven by a single act are called performance marketing. This can involve any tool used from a click to a sale or everything in between, as long as it leads to a call to action or a CTA. While some performance marketing agencies charge a commission or referral fee for each lead, others charge their fees based on a percentage of media spend.
Search Engine Marketing, Google Ads, Affiliate Networks, Social Media Marketing, SEO, Paid Content Marketing Ads, and other paid internet marketing channels are prominent examples of this tool.
The importance of performance marketing
Performance marketing, as a concept, has grown in popularity in recent years due to the many benefits it provides to businesses. The first and most obvious benefit of performance marketing is proof. Unlike many other traditional marketing methods, it can quantify the effectiveness of your efforts and present real-time data. It allows a business to make informed decisions based on such facts and figures. Other than that, Performance Marketing can help businesses leverage subscriber bases, budgets, and third-party efforts at minimal cost. Raising consumer awareness of your brand and its offerings can bring new customers and revenue to your business.
Performance marketing combined with digital marketing gives a business a total and targeted marketing approach that drives positive results. Email marketing, affiliate marketing, and blog marketing can all be used to expand your advertising reach.
Moreover, this virtual marketing technique is simple to follow, allowing your business to have better control over your marketing activities and better understand consumer behavior, all based on data.
The most distinctive feature of performance marketing has to be the fact that it significantly reduces the risk associated with marketing investments. This is done by ensuring that you pay only when you get the results you want. This, in turn, provides more leeway in your budget for other marketing or related initiatives without compromising campaign value.
Performance Marketing Channels
Search Engine Optimization: The method of improving the quantity and quality of traffic to your website through organic search engine results is known as search engine optimization (SEO). For organic page traffic, a business can generate comprehensive, direct, and engaging content through SEO practices to answer questions visitors ask on a search engine like Google.
Content development, link building, and building a site that is easily indexable by search engine crawlers are all examples. Every aspect of SEO is important to the success of your marketing campaigns.
Search engine marketing: Search engine marketing (especially through Google Ads) can deliver remarkable results with good quantifiable return on investment (ROI) using proper targeting techniques. Google Ads allows you to bid on certain keywords so that your clickable ads show up in Google's search results. It is a very beneficial strategy as it is scalable and also has a high conversion rate along with fast results.
Social Media Marketing: There are many business applications for social media. Finding the right opportunities to improve conversions is essential for a performance marketing business. Facebook ads, Instagram ads, and LinkedIn ads are three prominent examples of this aspect of performance marketing. You can use these platforms to make your products or those of your customers visible to as many people as possible.
In summary
It's safe to say that the pandemic has played a major role in boosting digital marketing. As a result, more and more of everyday life around the world has shifted to virtual environments. It would be true to say that technology will drive the future more. Due to the growth in this field, new companies have emerged that offer innovative, creative and holistic performance marketing solutions for brands. They work with a performance-driven approach and help clients achieve better returns on investment, as well as increase their reach. Performance Marketing is a major tool in this area. Businesses that want to grow through digital channels should consider this new-age tool as a solution to having an effective digital presence.
END OF ARTICLE